One of the benefits of owning an EV is that you don't have to drive to a pump station when the car runs out of gas. Instead, you are only required to charge it, just like any other electrical device. This can make a huge difference in terms of conserving the environment, and incurring lower running costs.
Nevertheless, the cost of electricity is increasing every day. This means you have to charge your car during off-peak hours (preferably overnight) to lower your power bills.
Fortunately, we have a solution for you!
As an EV owner, you can now use solar panels to generate power for your car. This is a cheap and more convenient method, as you will only spend money on the initial installation process. Moreover, solar power is a clean, renewable energy source that has the least impact on the environment. This goes a long way to help stop climate change by lowering your carbon footprint.
Below is a comprehensive list of some of the best solar panels that you can use to charge your electric vehicle.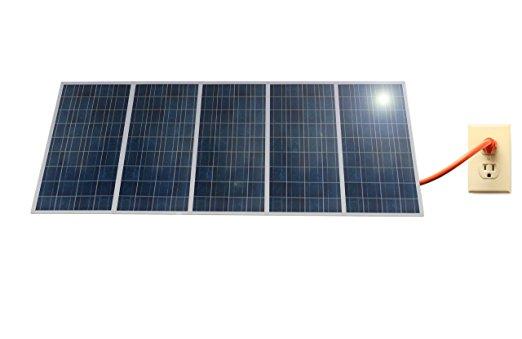 The Plugged Solar 1.5KW crystalline is an efficient solar system ideal for powering your household and charging your electric car. It consists of 6 solar panels each delivering up to 240 watts of power. Moreover, the system can generate up to 2500 kWh of power per year, for the rest of its lifetime
Another interesting feature is that this crystalline solar system consists of a wireless power and watt generation monitor that you can use to check and control output power. Furthermore, it comes with a utility grid-tie inverter that converts direct current into an alternating current, which is ideal for appliances that have an AC motor.
The best part is that this solar system from Plugged Solar is eligible to 30% Federal Solar Tax Credit and other rebate and state tax benefits. This translates to lower power bills, in the long run, allowing you to charge your electric car whenever you need without worrying about high energy costs.
The only concern is that the solar panels are bulky and they do not come with mounting hardware. Essentially, you have to purchase mountings separately to install this solar system in your home. Nevertheless, Plugged Solar makes everything easy by offering this hardware at competitive rates.
Features
1.5KW solar power
6 solar panels (240W)
Wireless solar power and watt generation monitor
Utility grid tie inverter
Pros
Eligible for 30% Federal solar tax credit
Generates up to 2500 kWh of energy per year
30% lower power bills
Plugged Solar is a reputable brand
Cons
Somehow bulky, as it weighs 500 pounds
---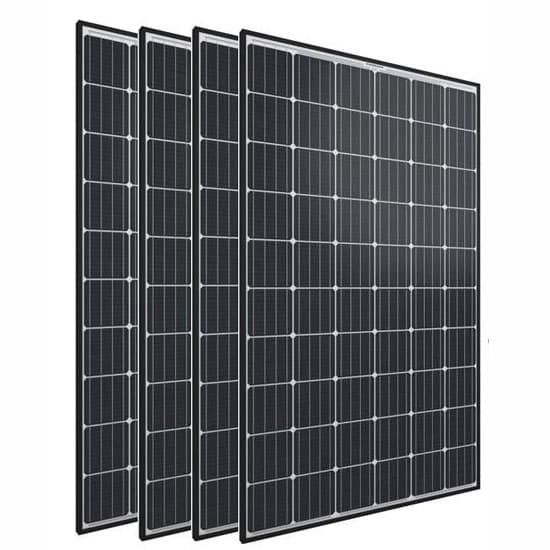 The 1.2KW Solar System is a set of PhotoVoltaic panels manufactured by Plugged Solar. Measuring 5 1/2 ft x 3 1/3 ft, the system consists of 4 high-performance solar panels that deliver up to 300 Watts. This translates to about 1200 watts of output power.
What is more amazing is the PhotoVoltaic panels deliver an incomparable performance even in bad weather. Essentially, the voltaic modules have the capacity to produce energy even with low radiation. Whether it is cloudy or sunny, winter or summer, you can always rely on the Plugged Solar 1.2KW solar system to charge your electric car.
As if that is not enough, this solar system comes with mounting hardware, making it easy to install on your roof, patio or on the ground. Furthermore, it features an aluminum alloy frame that protects the panels from any form of damage.
Unlike other brands, the manufacturer of this particular solar system offers a 25-year performance guarantee. This ensures that you can enjoy convenient emission-free charging from the comfort of your home.
Features
4 solar panels (300W)
Photovoltaic modules
Unirac mounting hardware
25-year performance guarantee
Pros
It is very easy to install
High performance even with low radiation
It has an efficient cell design
Aluminum alloy frame for enhanced durability
Cons
It is relatively expensive compared to other units.
Does not come with an inverter
---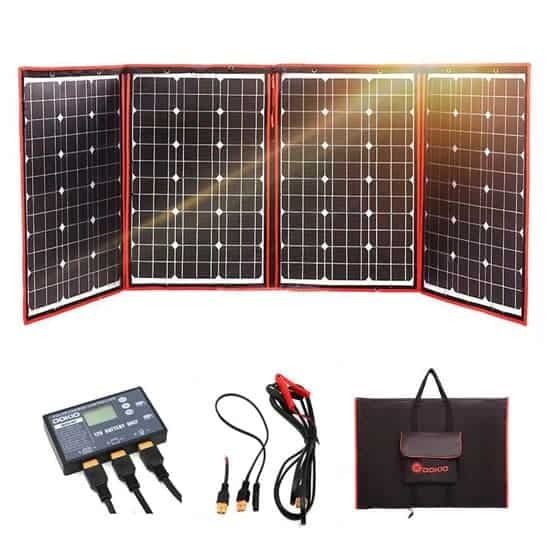 The DOKIA 220 Monocrystalline Solar Panel is a portable solar system that allows you to charge your electric car while on the move. With this system, you can recharge your car anywhere, whenever your battery runs out of charge.
What is more interesting is that you do not have to mount the panel on a fixed position. It comes in a foldable, versatile design that allows you to place the panel even on irregular surfaces. This makes it perfect for camping, hiking, boat trips, and other outdoor activities.
Apart from charging your electric car, you may use the charger for powering other applications. It delivers up to 200 Watts of power, which is sufficient for charging nearly all types of electrical gadgets. The package also features a free inverter that you may use to power devices that consist of AC motors.
The fact that the solar system has high conversion efficiency means that it limits mismatch loss. This allows you to charge your electric car faster and efficiently, without wasting energy.
Features
200 Watts of power
Charge controller
Free inverter
Monocrystalline solar cell
Pros
Weighs only 10.5 pounds for enhanced portability
Foldable design for easy storage
Delivers a powerful performance despite its small size
It comes with a free inverter
Versatile charger
Cons
Takes a long time to recharge fully
Take Away
Here is the deal…
Electric vehicles are highly acclaimed for their comparatively cheaper operational and maintenance costs. However, the eco-friendliness of these vehicles is the main reason behind their rising popularity. Vehicle owners and motorists are now seeing sense in driving electric cars as a way of stopping climate change. Nonetheless, to achieve true zero emissions, it is imperative for car owners to embrace the use of solar energy to charge their vehicles. Get started today!